Welcome to Hoskin Mortgages. Please view our very short video about the Mortgage Industry and why we can help you at Hoskin Mortgages.
Hoskin Mortgages is part of Hoskin Financial Planning who are Independent Financial Advisers, regulated by the Financial Conduct Authority providing financial planning services to clients all over England, predominantly we cover the South East of England from London through to Kent, Hertfordshire, Essex, Suffolk and Norfolk.
From our Head Office located in the historic town of Maldon, Essex, "We provide the human touch that makes the difference." also from our satellite offices located in Walthamstow, Southed and Ipswich we can cover from the heart of London with easy access to service our clients across the London Boroughs of Havering, Redbridge, Barking and Dagenham through to the Docklands and East London and down the A13 corridor to Southend and across the A12 linking up with the A14 at Ipswich through to Cambridge and Norfolk.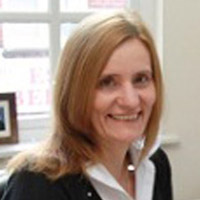 My name is Clare Allen and I head up the Hoskin Mortgages team.
As an experienced Mortgage Adviser, with a successful track record of 28 years within the banking and financial sector.
I am a fully qualified Mortgage Adviser and hold the Financial Planning certificate along with the Certificate in Mortgage Advice and Practice.
"Would like to thank Clare for working on this so quickly with short notice – making this process clear and slick and ultimately meeting all our requirements."
NB from Maldon – Essex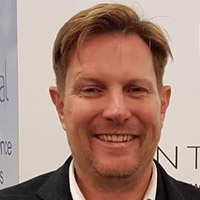 Ian Chambers (CeMap) .Ian heads up the Home Loans and Secured Lending sections at Hoskins, based in the Head office in Maldon our service covers the whole of Essex and all the Home Counties and London.
He has have been in the financial industry for over 30 years and can also help with bridging finance or commercial lending.
He has a passion and enthusiasm for the business and will always go the extra mile for his clients and introducers alike.
Please do not hesitate to contact me on the number above or mobile 07962 152776
My name is Jason Grech and I am a fully qualified Mortgage & Protection adviser at Hosking Financial.
I have been in the financial sector for 25 years covering many areas in Essex and London.
My main focus is ensuring my clients get the best mortgage deals available from the whole of the market place and the right protection in place to protect their home and family.
I'm here to save you money and time. I will compare 1000s of rates from over 90 lenders to get you the best deal, making sure you qualify before applying. Not only that, I will provide expert advice and support throughout the whole mortgage process.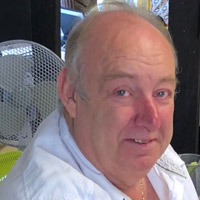 My name is Nigel King and I head up the Hoskin Life department.
I have obtained the full Chartered Institute of Insurance Financial Protection and Financial Planning Certificate and have been a Protection Consultant for more than 10 years.
Other qualifications I hold cover Personal Taxation, Investment and Risk and a Certificate in Mortgage Advice and Practice.
My clients can benefit from my total independence and access to the entire market. It is my duty to make sure my clients receive the full protection they need at the best possible price. I also offer claims assistance to my client.
I can be contacted direct on mobile 07768 511586.
Lawrence Green (CeMAP, CeRER) Senior Adviser
I have worked in the Financial Services sector for over 30 years, and became a mortgage specialist in 1995 running my own mortgage brokerage. Having recently qualified in a new specialist area known as 'Mortgage Equity Release' (Lifetime Mortgages), i have decided to concentrate wholly on this particular area of expertise which is geared towards people over 55 and who are home owners, as i now see this as the next huge growth area in the future.
Releasing equity in your home via a 'Lifetime Mortgage' has never been easier.
I can be contacted on 07956-298826.
For more information on other Hoskin Financial Planning Services please click below.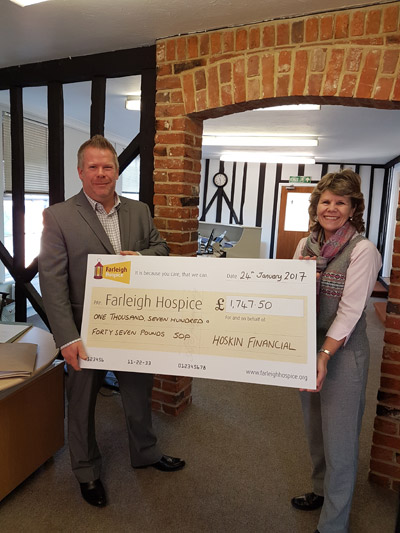 Paul Hoskin along with a Charity Cheque for Farleigh Cheque